Description
While brainstorming for new ideas and products we asked ourselves: How can you improve the winch experience? Add more power? We got that covered with the UrbanPro. Make ist smaller and lighter? That would not be possible without loosing some of the main features. Get rid of the noise and emissions? Bingo!
The 100% electric VoltPro Winch is indeed the reVOLTlution in winching! It makes no noise during operation and is completely emissions-free. The VoltPro is powered by an 6.5 hp electric engine and comes with 200 m Dyneema winch rope! We developed the VoltPro especially for urban wakeboarding. It is capable of deep-water starts (Rider <95 kg) and achieves up to 35 km/h on the water. The VoltPro is a highly mobile "ready-to-use" winch and easy to set up. Everything you need is already included in the winch-body. You don't have to worry about carrying around heavy batteries, as everything is already inside the winch. Of course, the VoltPro has all the unique KA-Winch features her gasoline powered sisters have such as the self-securing feet. The winch is easy to set up and beginner-friendly. Winching cannot get any easier.
The VoltPro is the only "all-in-one"  and "ready-to-use" electric winch on the european market!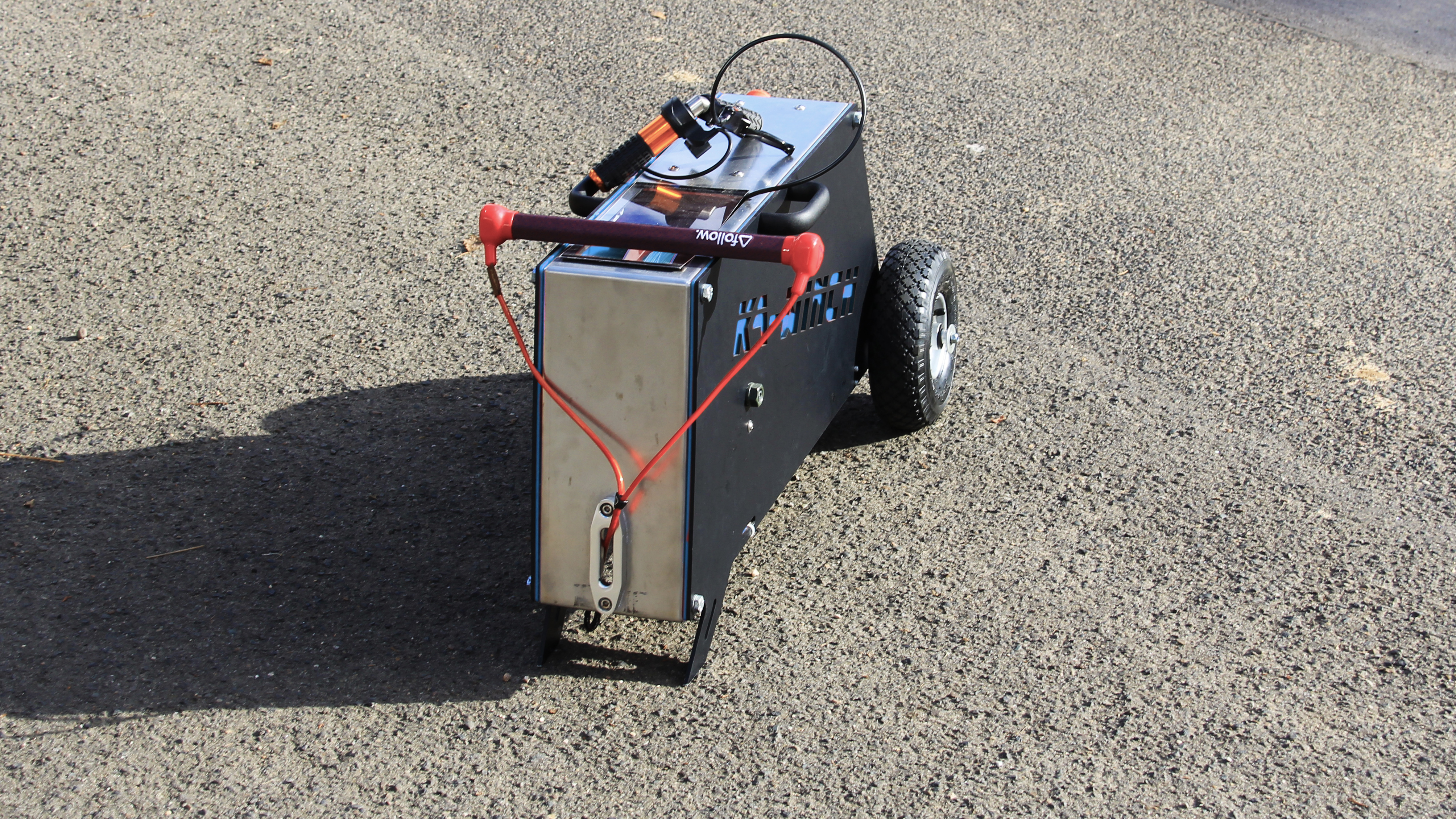 Hover over winch to see details
The "VoltPro Winch" Action Gallery
The "VoltPro Winch" Videos