You have questions about our products and winches? Check out below FAQ. If you still have further questions then just wirte us a mail!
Q: Can i control the speed of the winch
A: Yes! You can control the speed of our winches between 0km/h and Top-Speed variable. Depending on the position of the lever you pull the winch rides in different speeds.
Q: How many winches are currently on stock?
A: Every winch is custom made for our customers. We do have winch parts on stock that a build can start right after your order.  
Q: How long does production take?
A: Every winch is a individualized, custom made construction. To build winches after your customer requirements we need some time. Usually we can deliver your winch between 3 -8 weeks. Please consider delivery times in advance of your order.
---
Q: How do I control my Winch?
A: Our winches are delivered with a throttle lever. You can pull this lever which is located at the side of the engine to accelerate and deaccalerate. Furthermore all winches are delivered with a disc-brake system which is comparable to a bike where you just pull the break lever to stop the winch. In case you choose the option of the Pistol Grip the acceleration will be done with a thumb throttle.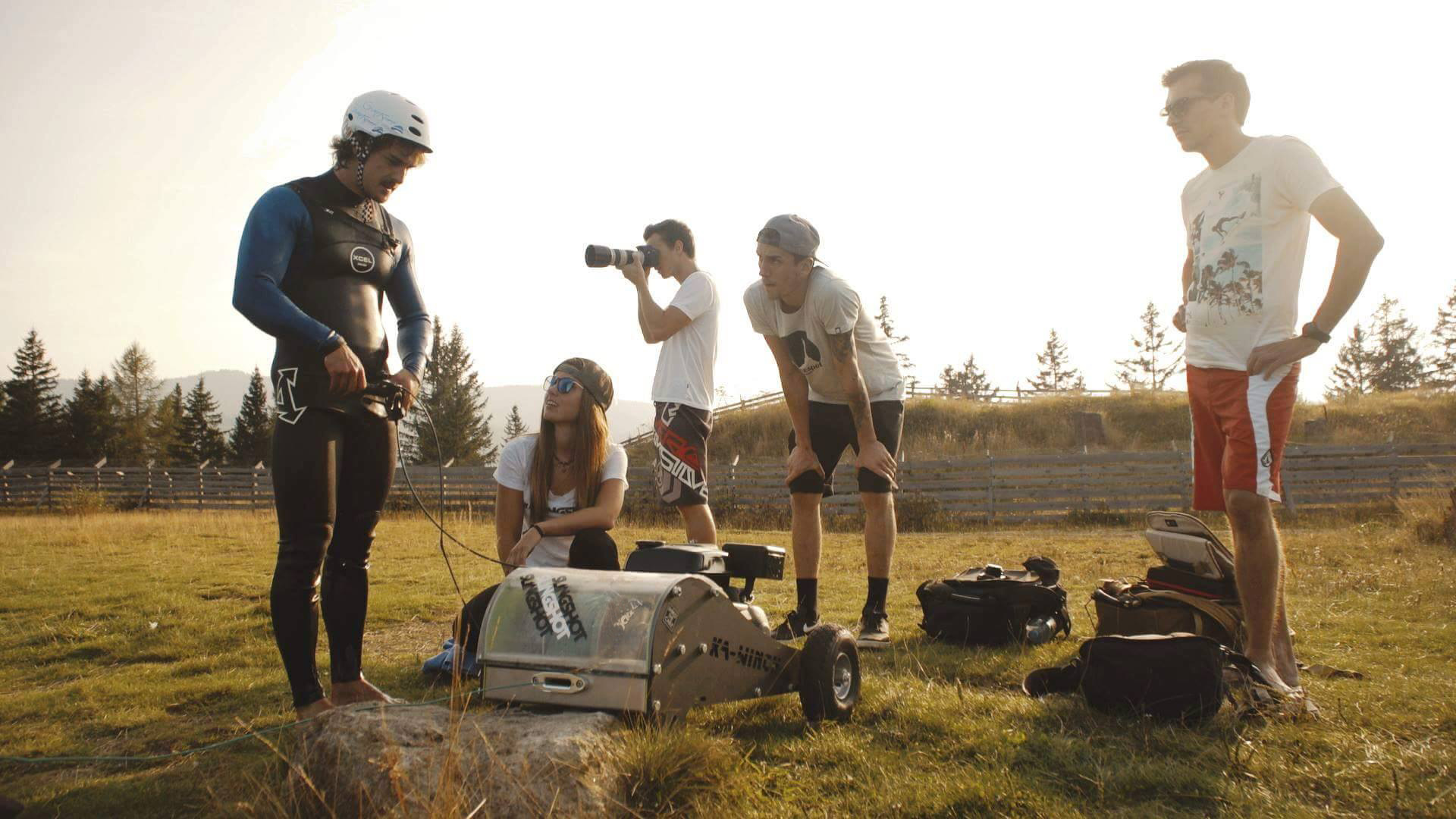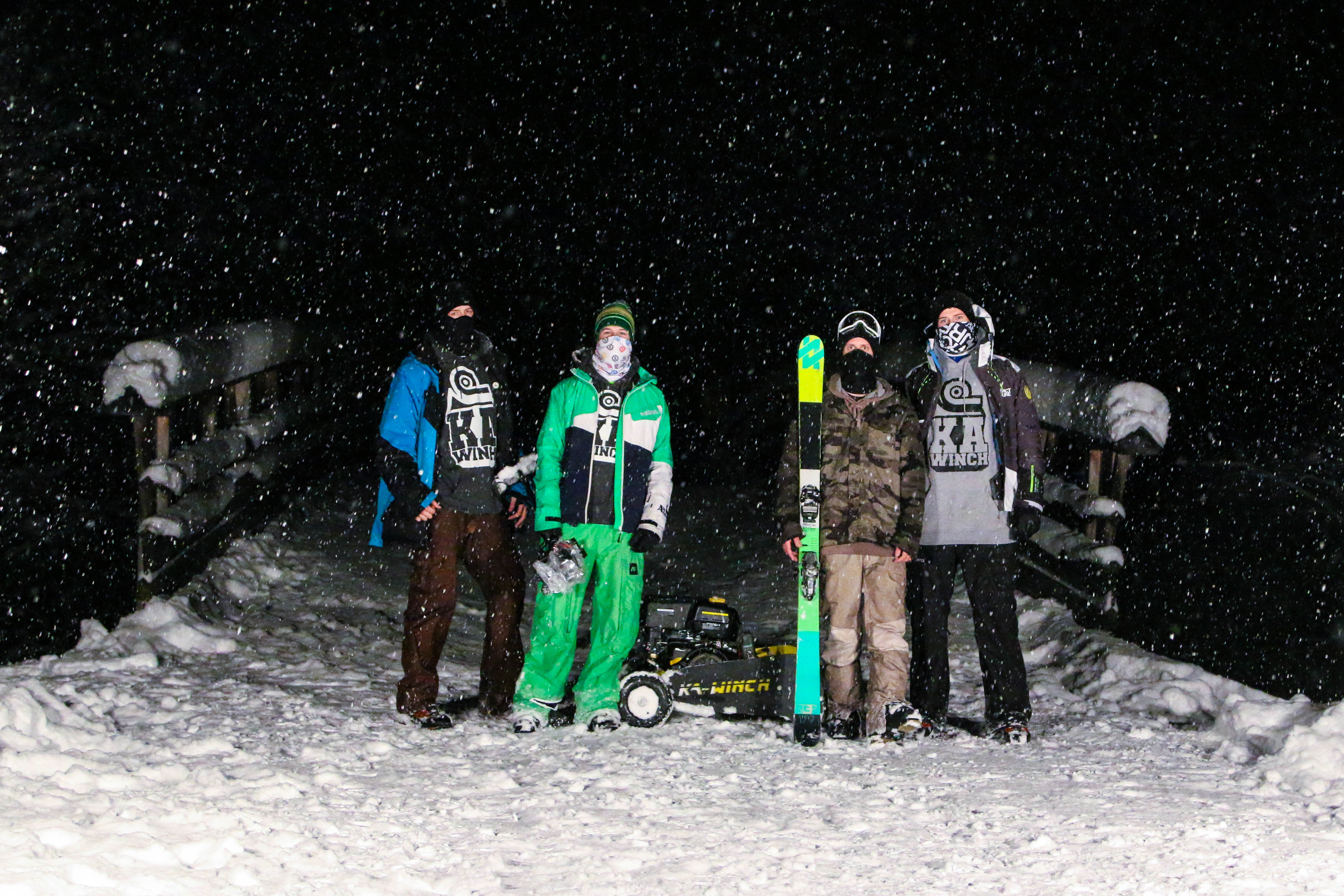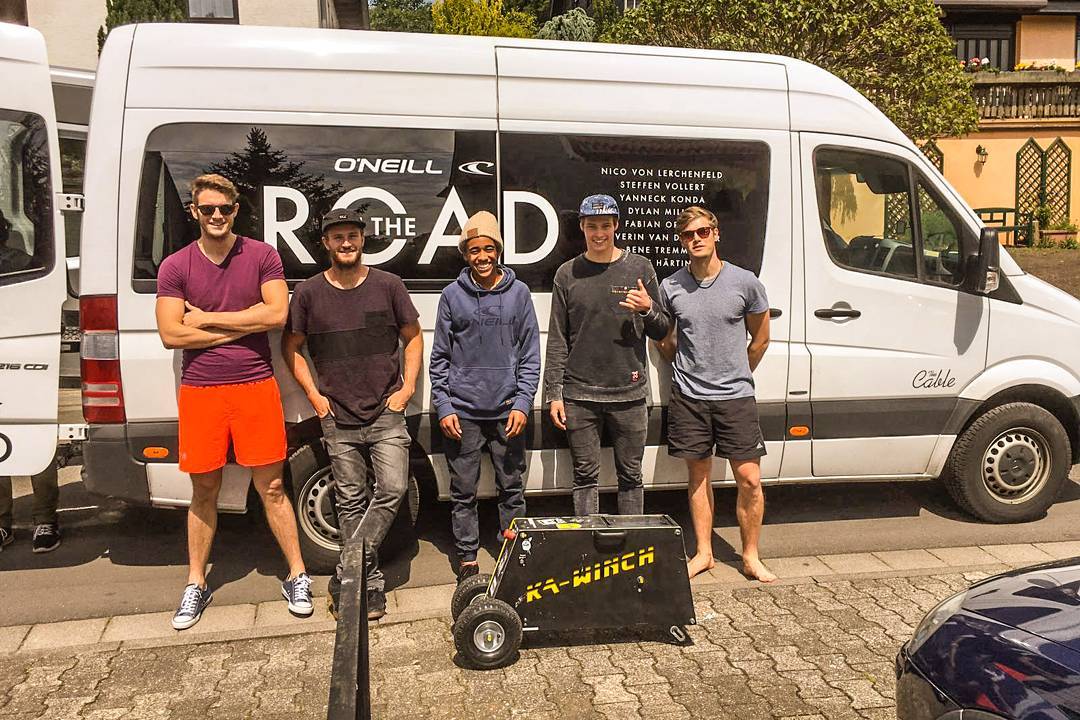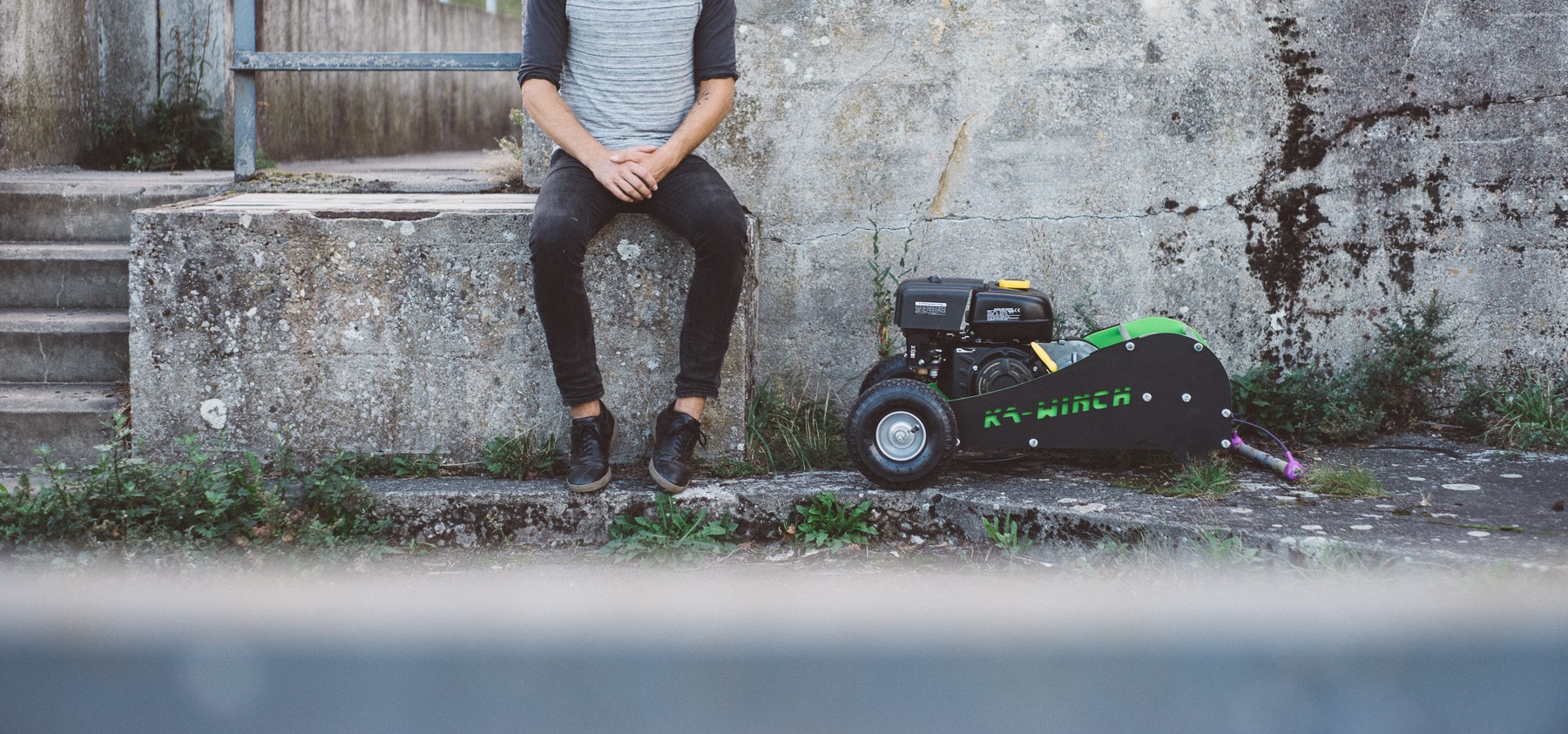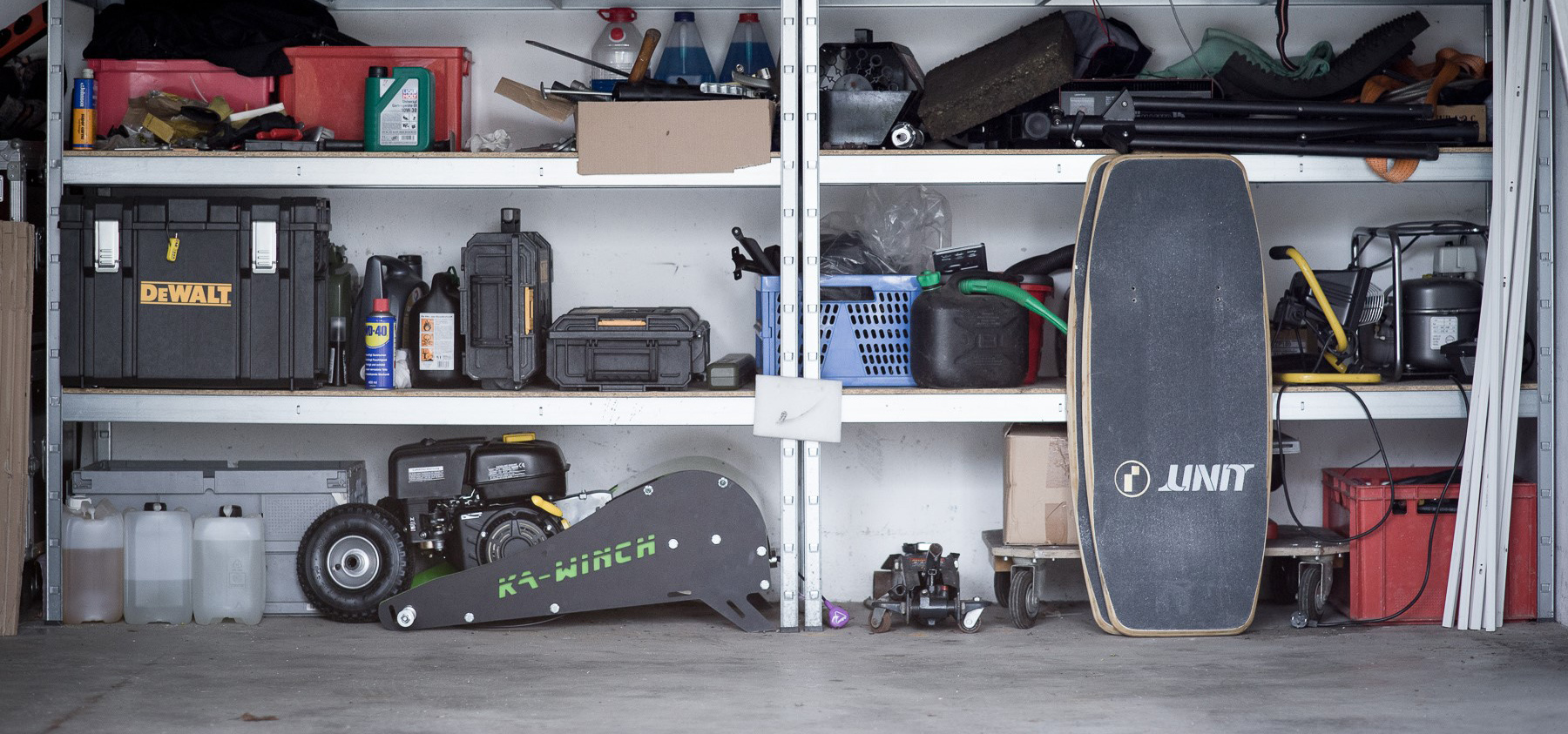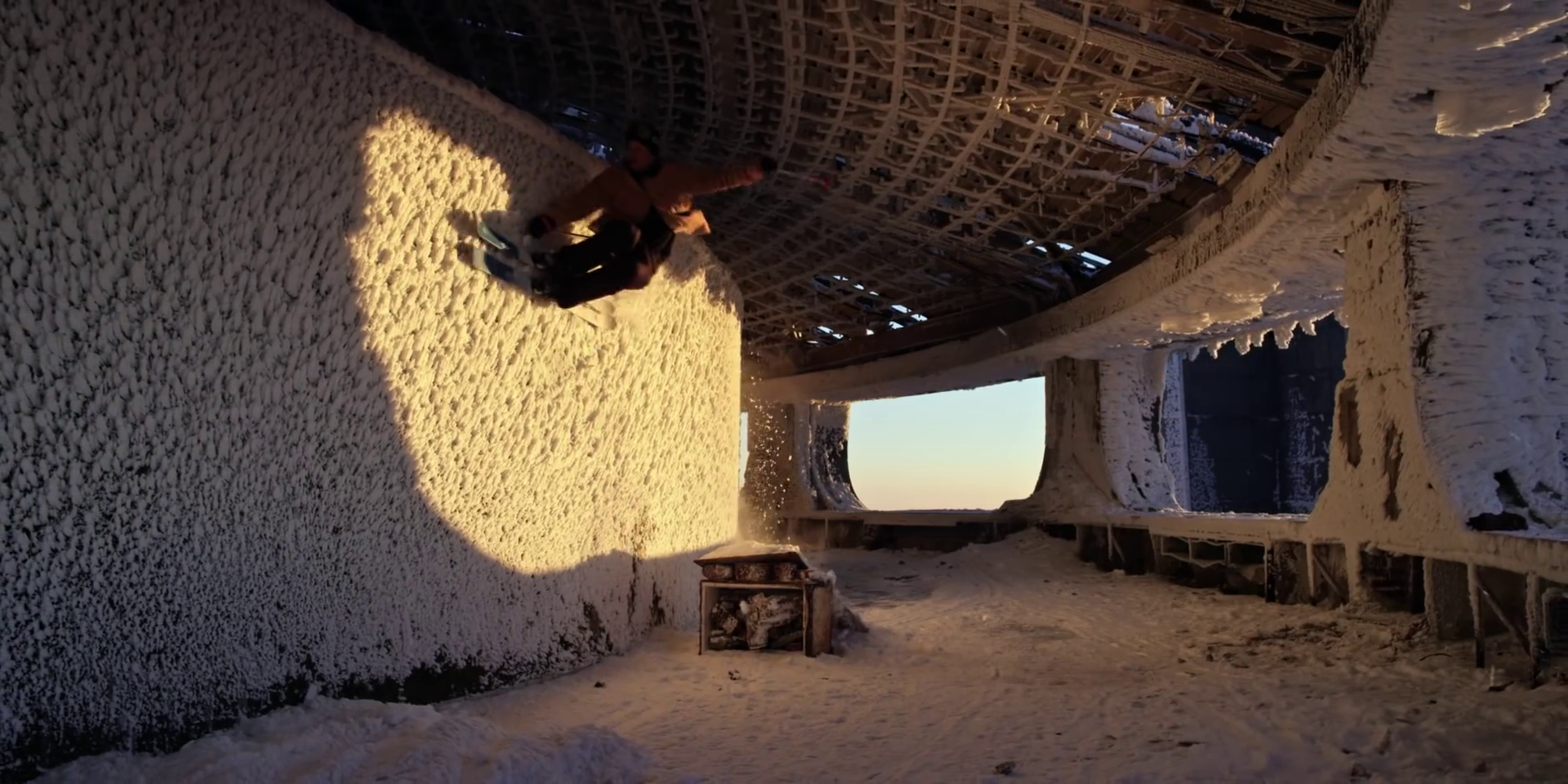 Q: Can you send me detailed construction plans?
A: Since the first prototype we invested a lot of time and money to make the best winch build. We therefore cannot send you detailed construction plans due to this is our IP. Nevertheless in case you need support for your own build and you did order parts in our shop we are willing to give you hints and tricks for your construction.
Q: How do I get Teamrider?
A: Usually we do not accept initative mails for Teamriders. We rely on a good atmosphere between our riders and our team. Nevertheless we support Pro-Riders with winches in case you can offer us a excact project and plans. 

 
Q: How are the winches delivered?
A: The winches are delivered via a shipping agency and can be shipped worldwide. Shipment usually takes between 3-8 working days, depending on the facing location.
Q: Can I rent a winch?
A: Generally a rental is possible. Please be aware that additionally to the renting fee a transportation fee of 60€ per route is added.
Ihr habt Fragen zu unseren Winden? Dann checkt unsere FAQ. Falls ihr immer noch noch offene Fragen habt schreibt uns doch einfach 'ne Mail!
Q: Kann ich die Geschwindigkeit regulieren?
A: Ja! Bei unseren Seilwinden kannst du die Geschwindigkeit zwischen 0km/h und Top-Speed variabel steuern. Je nach Stellung des Hebels laufen unsere Winden dann mit der präferierten Geschwindigketi!
Q: Wieviele Winches habt ihr immer auf Lager?
A: Da jeder unserer Kunden eine eigene Vorstellung davon hat was seine Winde leisten muss, konstruieren wir diese auf Bestellung. Ab und zu haben wir jedoch eine Winch auf Lager, also schreibt uns einfach an!
Q: Wie lange braucht ihr um eine Winch anzufertigen?
A: Jede Seilwinde ist bei uns eine individuelle, kundenspezifische Anfertigung um möglichst jeden Wunsch zu berücksichtigen. Dadurch kommen wir auf eine durchschnittliche Konstruktionszeit von 6-8 Wochen. Bitte berücksichtige dies bei deiner Bestellung und plane aussreichend im Vorraus.
---
Q: Wo gebe ich Gas?
A: Unsere Seilwinden sind werksseitig einem Gaszughebel ausgestattet mit dem Ihr die Geschwindigkeit zwischen 0km/h und Topspeed regulieren könnt. Habt ihr den Pistolengriff ausgewählt könnt ihr über ein Daumengas am Pistolengriff die Geschwindigkeit der Seilwinde steuern.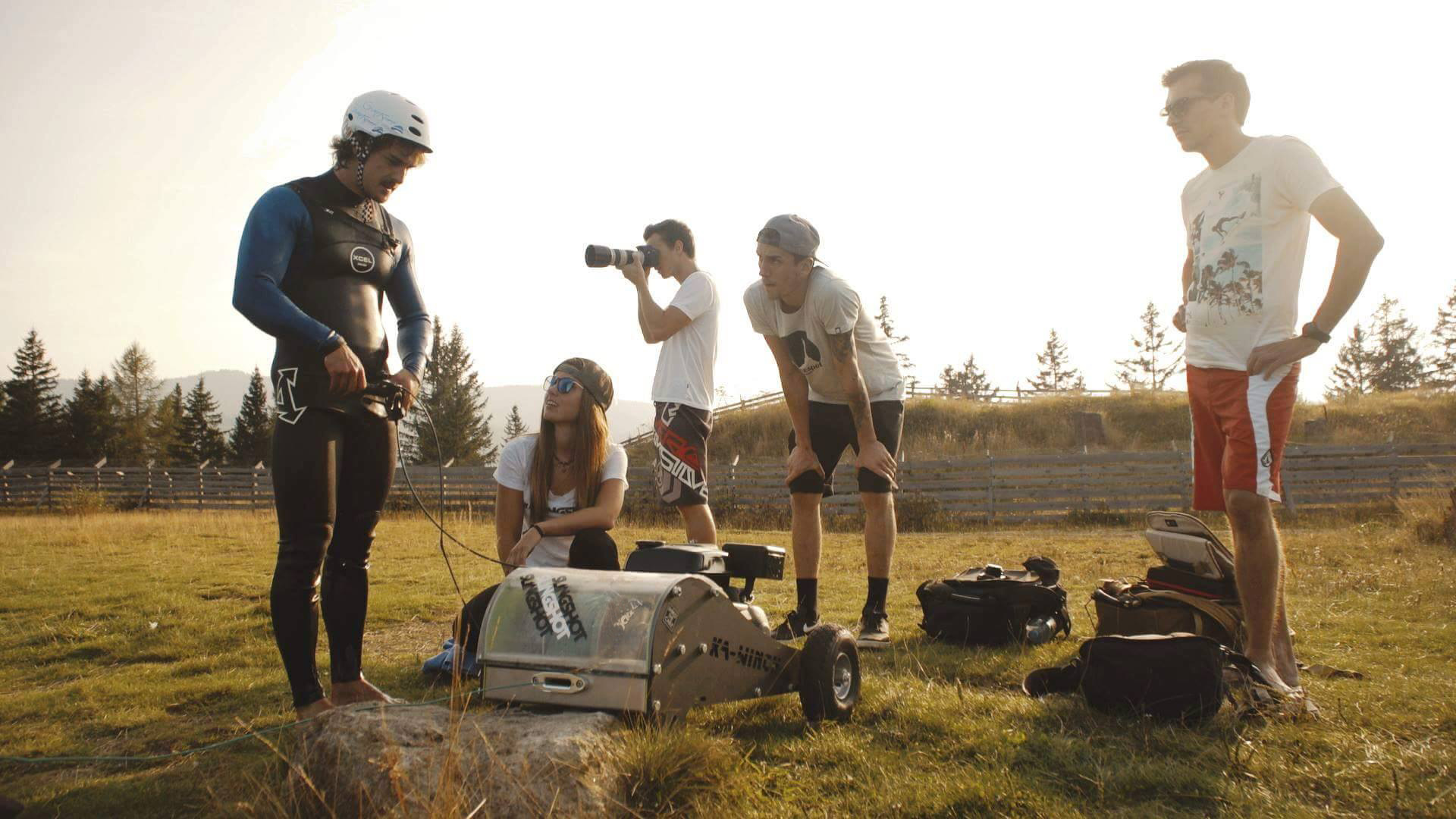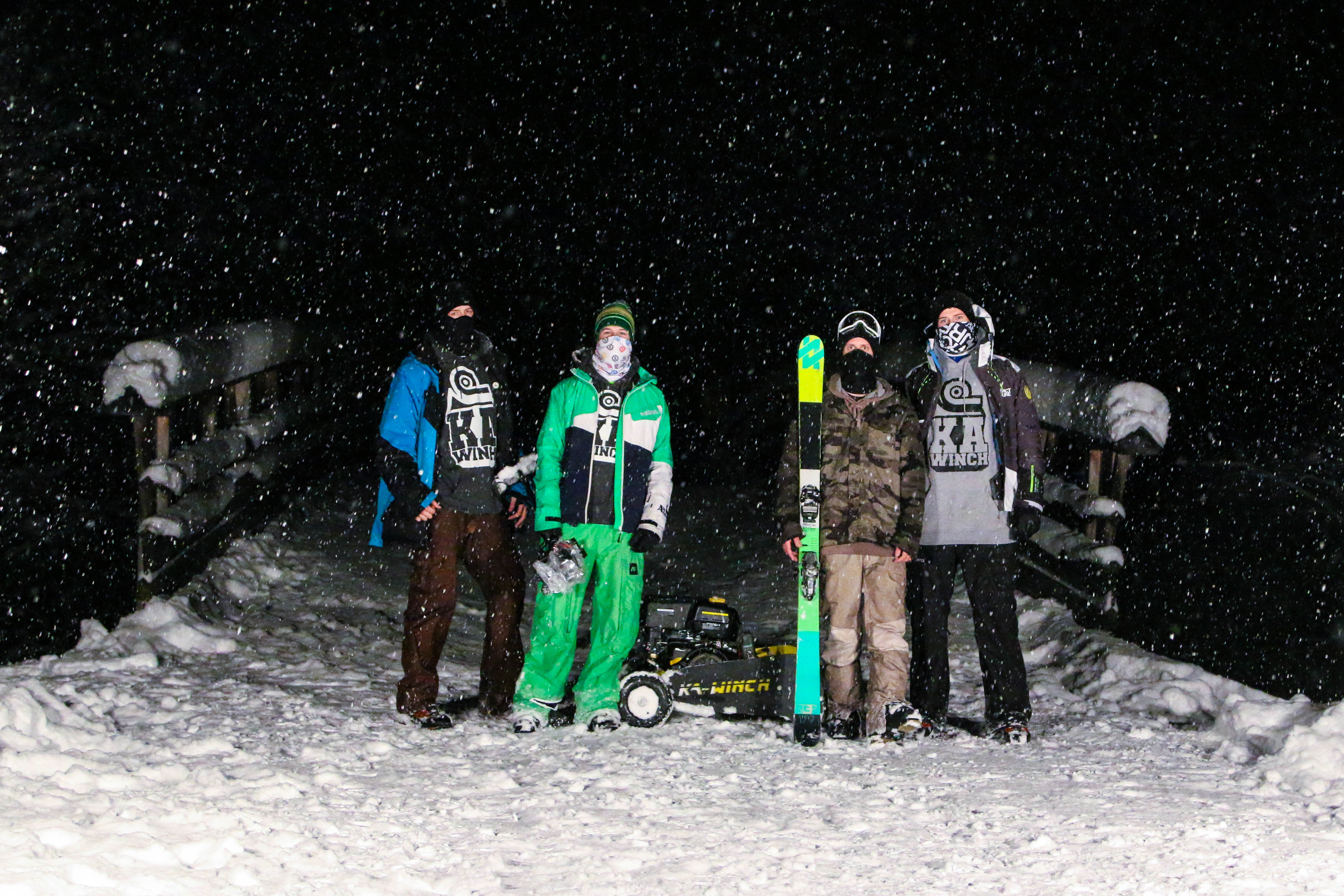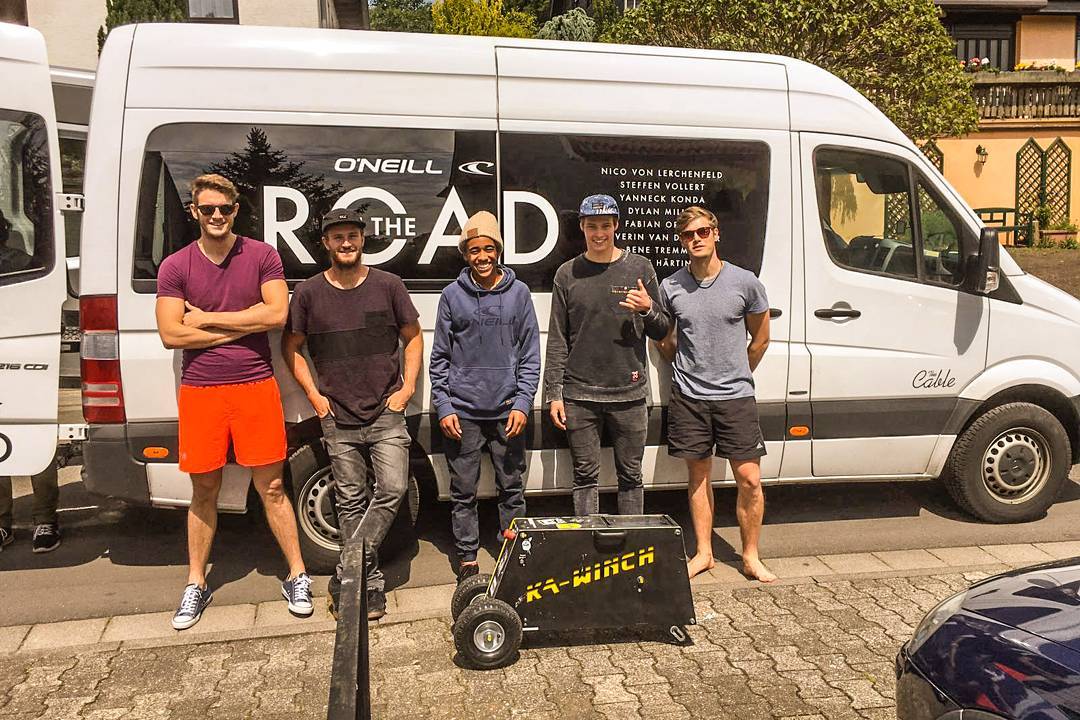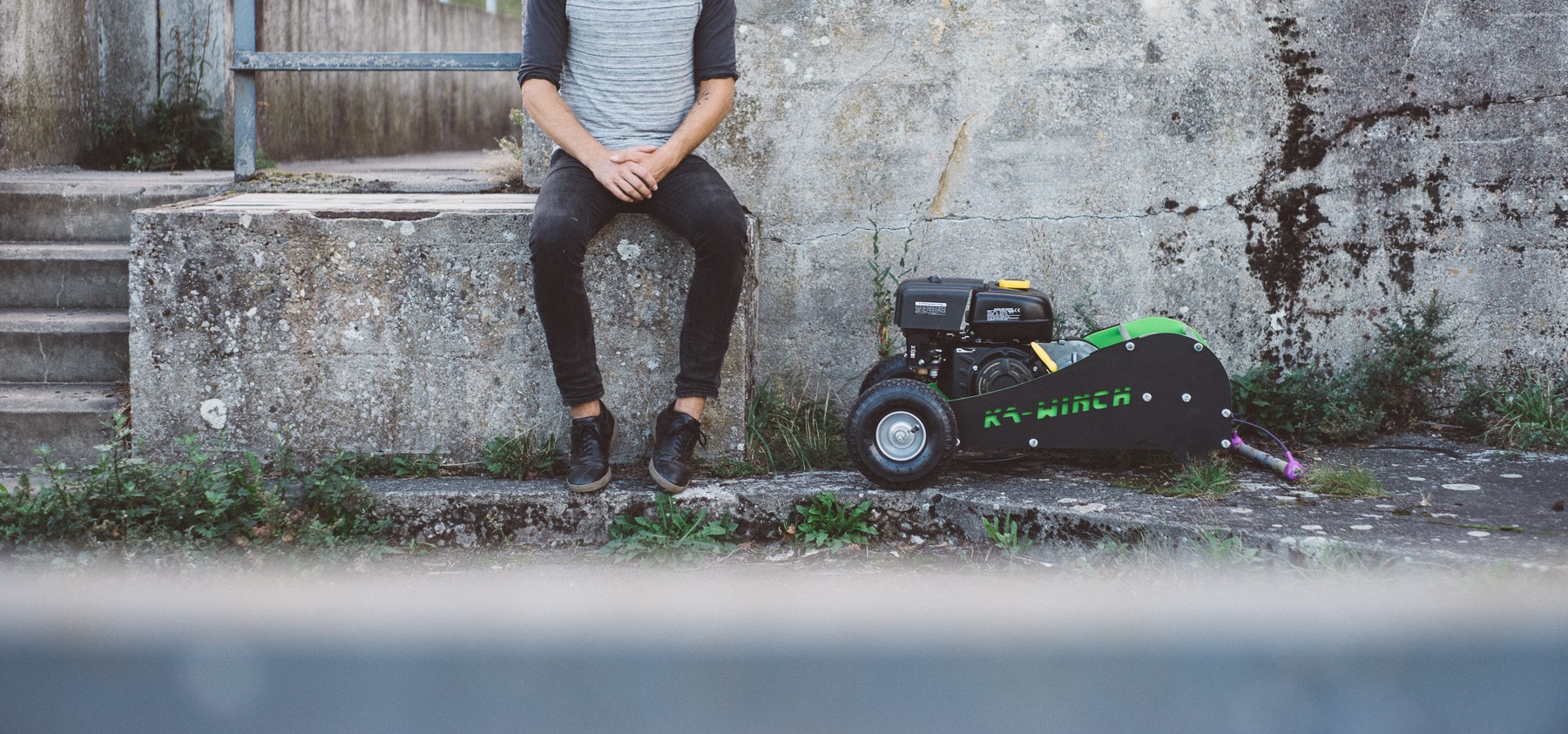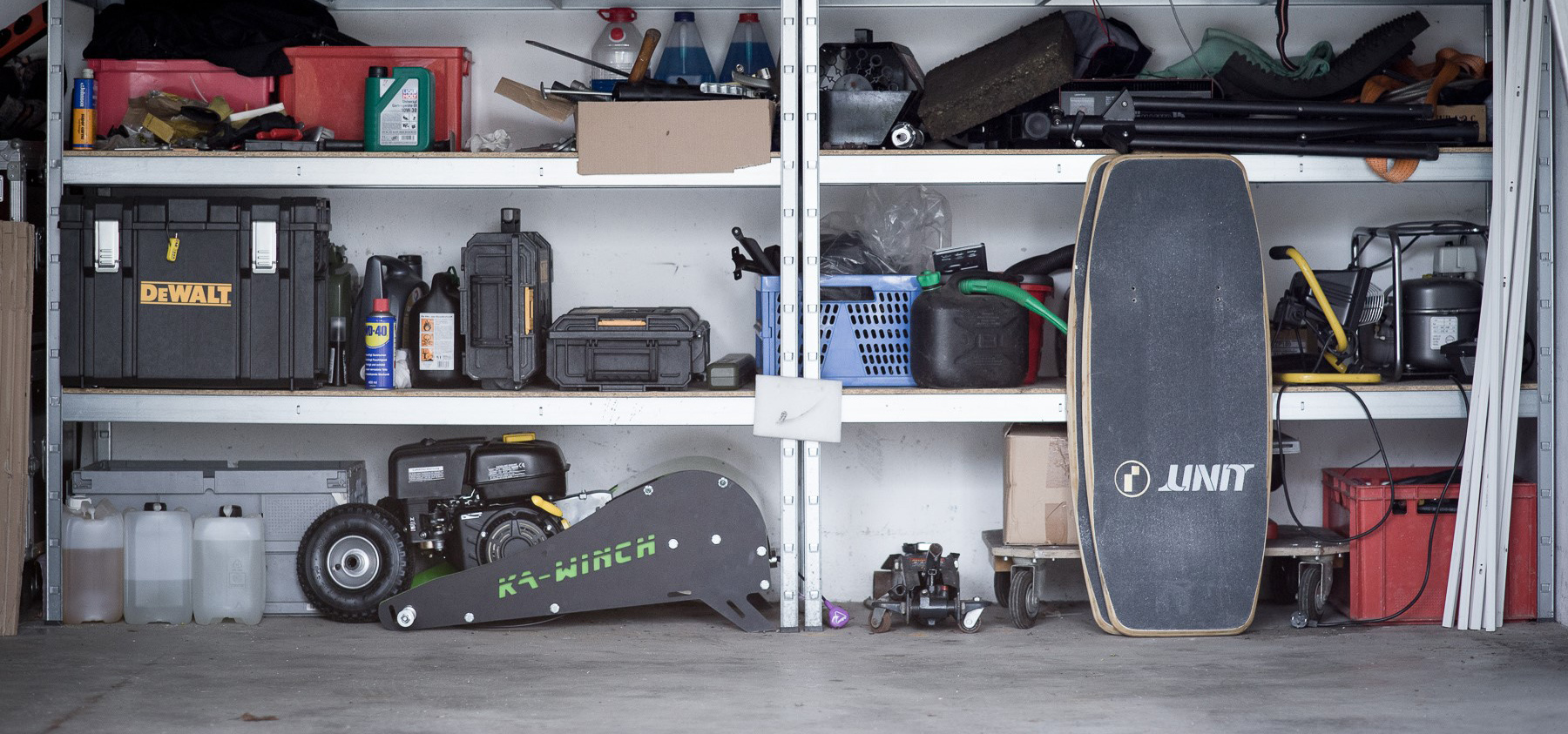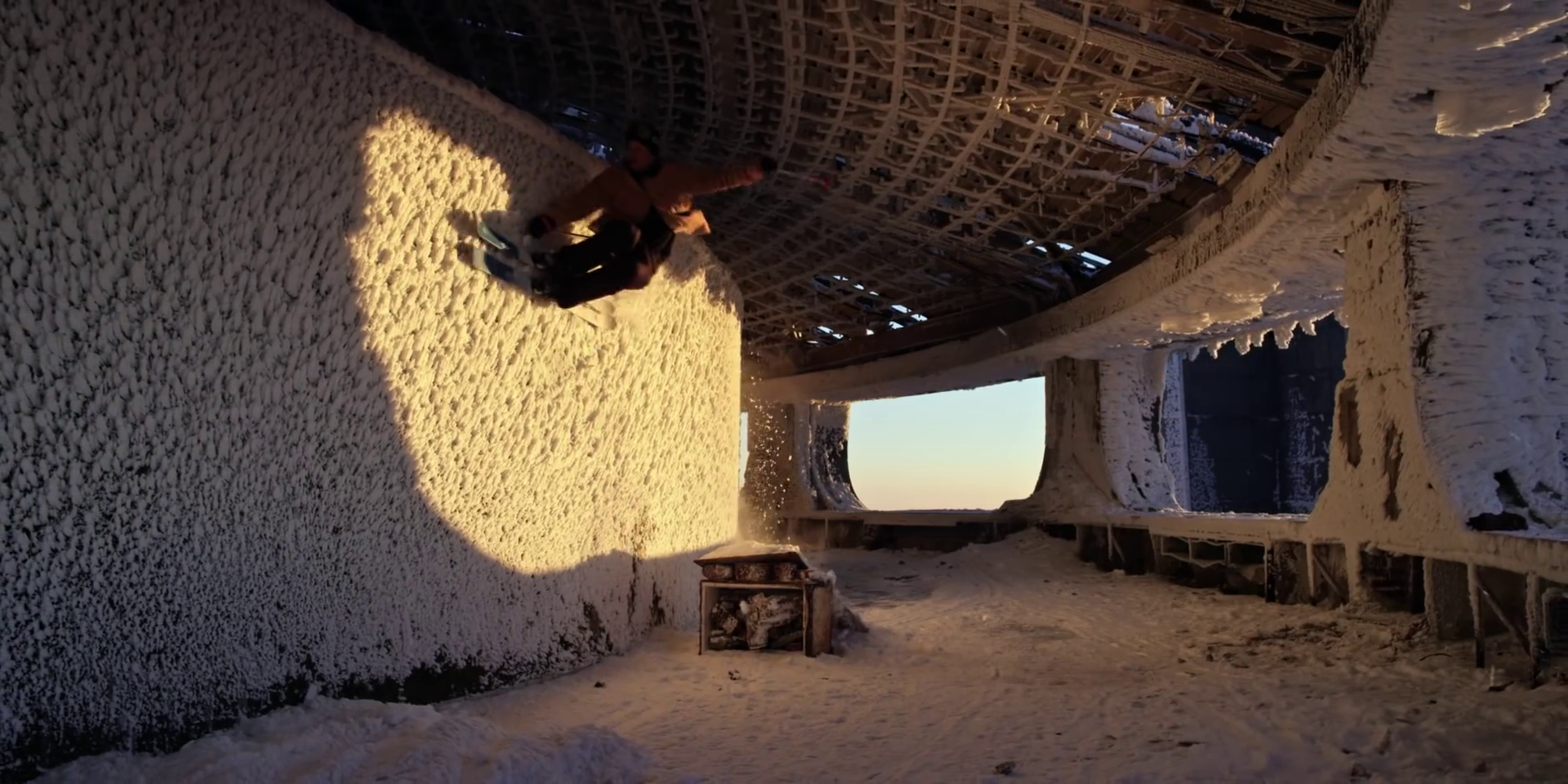 Q: Könnt ihr mir genaue Konstruktionsdetails zu Bauteilen schicken?
A: Seit den ersten Prototypen haben wir viel Zeit und Arbeit in die Entwicklung und Verbesserung unserer Winches gesteckt und ein gutes Know-How geschaffen. Bitte hab Verständnis dafür, dass wir deshalb keine Details zur Konstruktion unserer Winches herausgeben.
Q: Kann ich Teamrider werden?
A: In der Regel nehmen wir keine Initiativbewerbungen adhoc an. Wir legen viel Wert auf eine gute Atmosphäre im Team und wollen unsere Teamrider auch erst einmal genau kennenlernen.
Q: Kann ich ein Praktikum bei euch machen?
A: Unsere Werkstatt ist je nach Auftragslage mal mehr oder weniger stark ausgelastet. Die Auslastung können wir leider nicht vorhersehen. Dementsprechend können wir keine Praktikanten einstellen.
Q: Kann ich bei euch eine Winch ausleihen?
A: Generell ist es möglich eine Seilwinde bei uns für Events auszuleihen. Zu den Leihgebühren kommen noch Kosten für den Transport in Höhe von 60€ pro Wegstrecke.