The WakePro Winch (K1L)
The WakePro Winch is our bestselling wake-winch and the choice of many pro riders. The WakePro was designed especially for wakeboarding. It develops the perfect speed for hitting any obstacle and has enough power for deep water starts.
The WakePro is the bestselling winch on the european market!
From: 1.999,95

€
Select options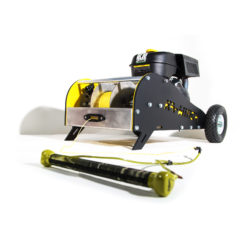 The UrbanPro Winch (T1L)
Die UrbanPro Winch ist the power model in the KA-Winch family. This winch was developed for any application imaginable. Wakeboarding, tow-in-Surfing, urban skiing and snowboarding are just a few options. A strong pull, high top speeds and a highly mobile, lightweight construction make this winch the most versatile winch on the market!
From: 2.999,95

€
Select options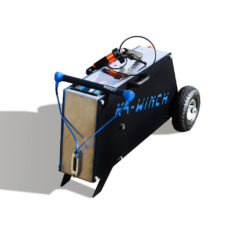 The VoltPro Winch (E2L)
The VoltPro Winch is the first and only "all-in-one" and "ready-to-use" electric winch solution on the market. It is especially designed for wakeboarding, allows deep water starts and develops the perfect speed for shredding any obstacle or feature – silently and emission-free!
From: 3.499,95

€
Select options