Description
The UrbanPro Winch (T1L) is the logical progression after developing the WakePro. The power of 13 hp engine combined with the TAV2 torque converter is transferred to a stainless spool with up to 500 m of dyneema winch rope. The UrbanPro Winch is capable of deep water starts (Rider <140 kg) and can run up to 50 km/h on the water. Because of its clever construction and the two wheels the UrbanPro Winch can be transported easily to the spot and set up within seconds. The self securing feet make any further securing of the winch with belts etc. almost completely obsolete.
In winter, the UrbanPro Winch shows its full potential and accelerates skiers and snowboarders up to 65 km/h to allow extreme urban shredding. Professional skiers like the Freeski-Crew (Austria), the GuenzProject and Lukas Joas choose the KA-Winch UrbanPro for a reason!
The UrbanPro is the strongest, fastest and most versatile winch available on the market!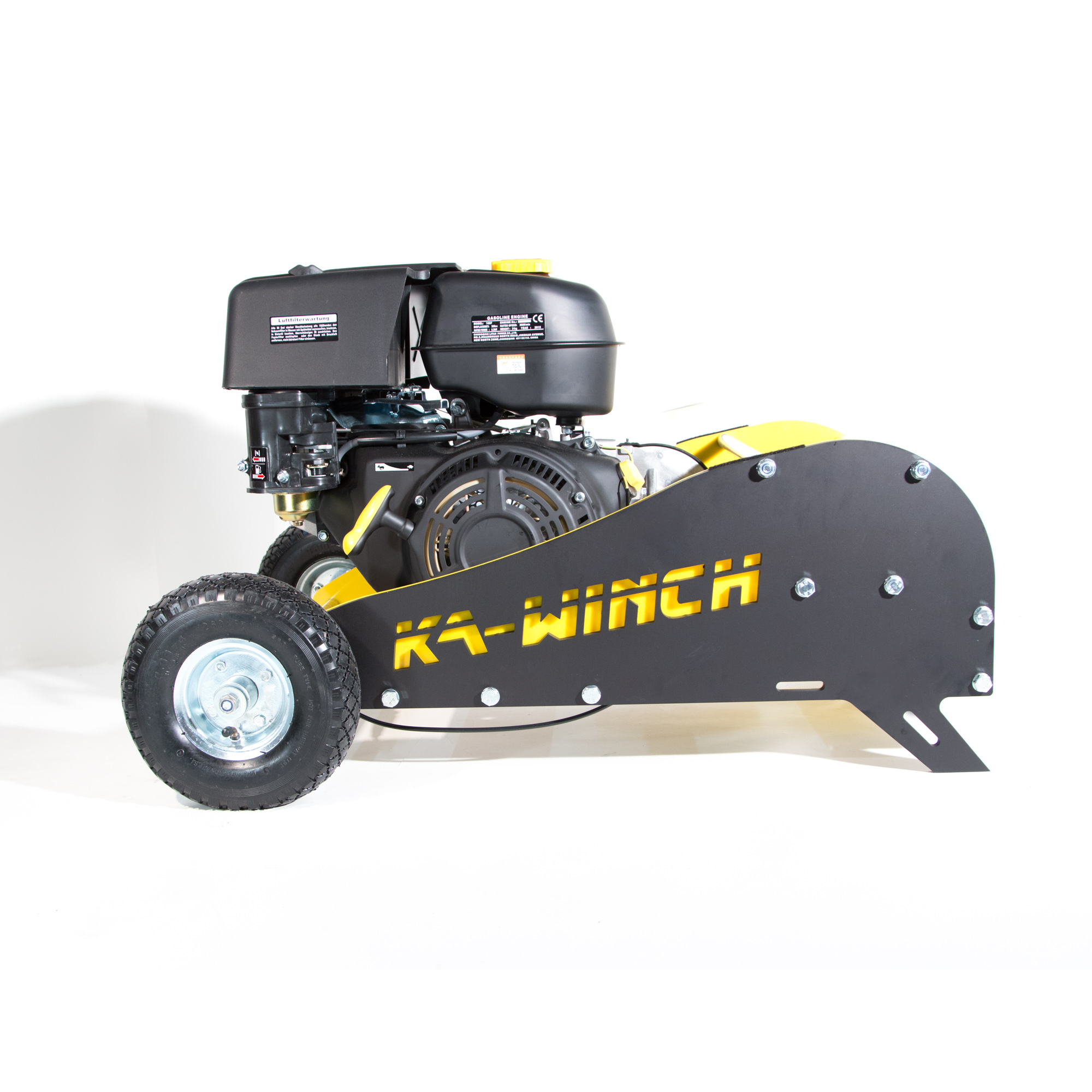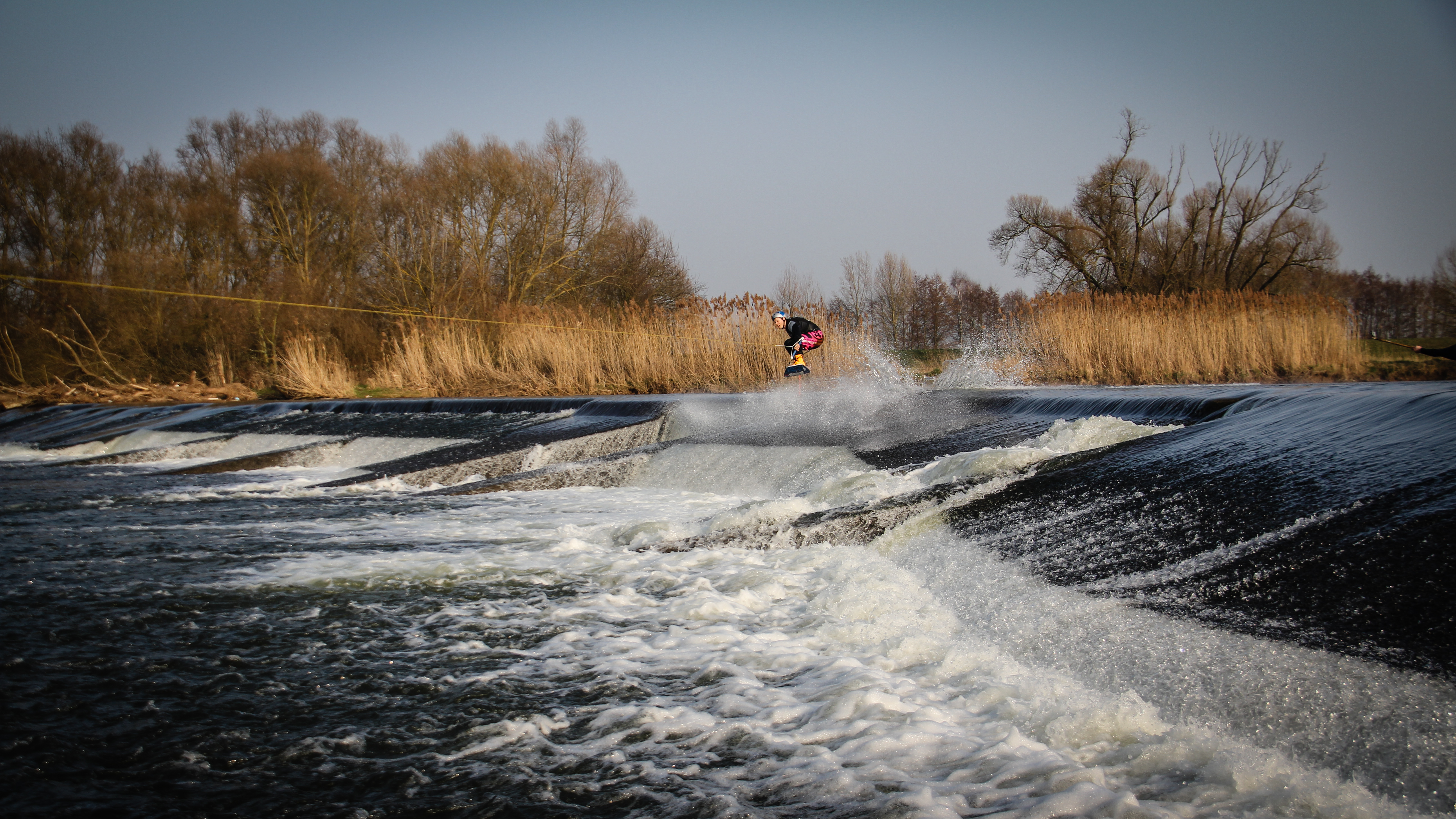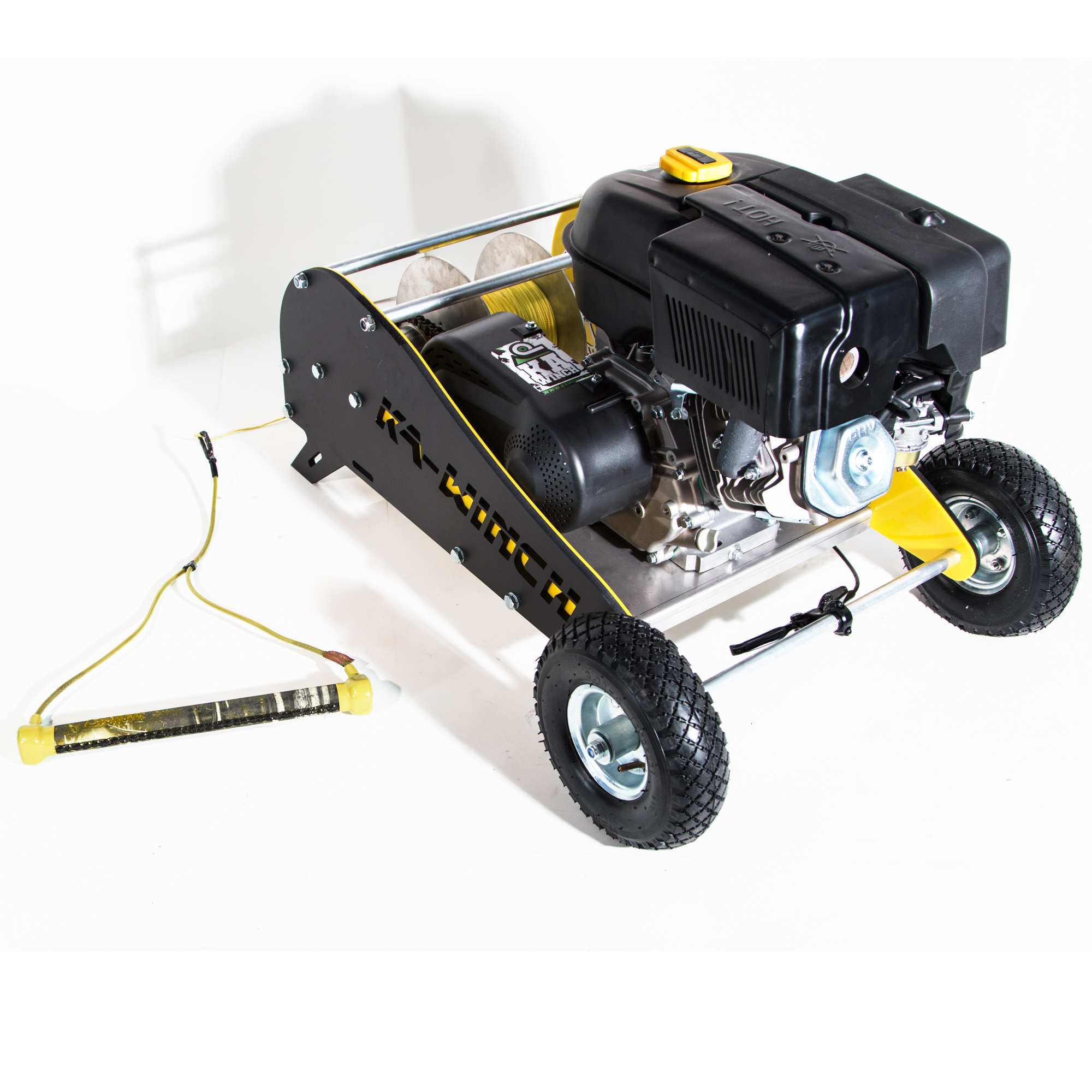 WINCH DETAILS:
Hover over winch to see details
The "UrbanPro Winch" Gallery